About Us
About Us
KCWD / KOOL96.1 is a 50,000 watt radio station broadcasting the greatest hits from the 60s, 70s, and early 80s throughout northern Arkansas and southern Missouri. The station signed on the air February 23, 1982 and has operated under the same ownersh...
Property Management / Commercial Rentals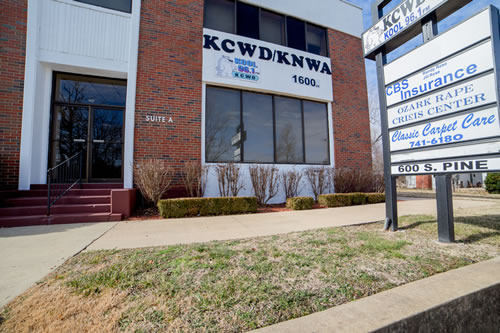 Office Space for Lease - 600 South Pine Street Harrison, Arkansas The 2,500+/- sq. ft. commercial space includes 10 rooms/offices with doors, 2 large reception/waiting areas and a lobby/foyer area. The amenities inc...