Pet List
Looking for your lost pet, or has someone's pet found you?

Submit your lost or found animal to the KCWD/KOOL96.1 Pet Patrol.

Please provide a complete description of the animal. Please include any distinguishing features which may help identify the pet, along with a contact phone number. Pet Patrol submissions will be featured on-air as well as on the station websites (KCWD and KNWA).
---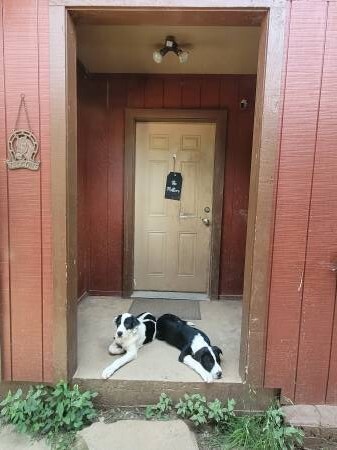 Rooster
Rooster is a 7 month old great pyrenees mix. He is black with white on his nose, on his paws, on his underbelly, and around his neck. He is the blackest dog in the photo.
---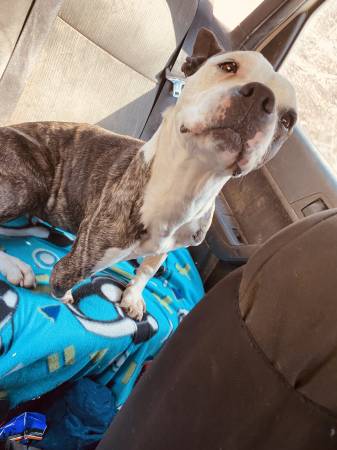 Pixie
Pixie Female terrier mix, 7 years old Last seen on July 26th Pixie is a small dog, about a foot tall and about two feet long. She weighs approximately 30 pounds and is seven years old. Her front right paw is missing, and her front left leg is bowed out. She is wary of strangers, and is very loyal to her owner. She went missing from her home in Zinc, Arkansas on Tuesday the 26th around 3 pm and is desperately missed Her primary vet is Harrison Animal Clinic. She was adopted from the Ozark Humane Society. If you have any information on miss Pixie, Contact Marissa Baker at 1(870)-741-3050 or 1(870)-302-8021
---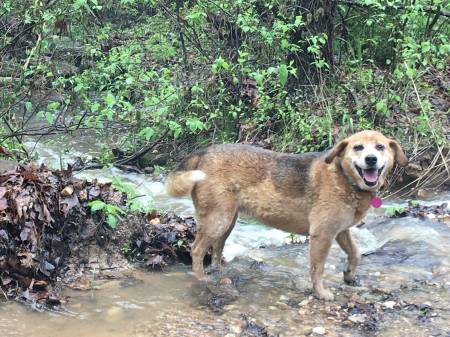 Hope
REWARD, no questions asked! Just want her back! LOST DOG: Please call us at 870-280-9195 if you see her. Name: HOPE Last seen on our dirt lane off of Old Capps Rd in Harrison, Arkansas, Easter weekend. She is almost DEAF! Very sweet, big girl, approx 60 lbs. Hasn't strayed from the house since she was a pup and she is now 13 years old so extremely worried!
---