Pet List
Looking for your lost pet, or has someone's pet found you?

Submit your lost or found animal to the KCWD/KOOL96.1 Pet Patrol.

Please provide a complete description of the animal. Please include any distinguishing features which may help identify the pet, along with a contact phone number. Pet Patrol submissions will be featured on-air as well as on the station websites (KCWD and KNWA).
---
Lucky
Female black/brindle lab/boxer mix; short hair. Lost near Lone Oak Dairy/Estes Rd area (Capps) 1/18/17. Was wearing an orange info collar. REWARD! 870-688-8800
---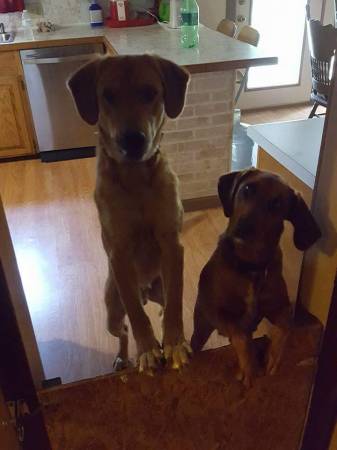 2 missing dogs
1-2 yr old female red bone coon hound. 1 male part retriever. 2 yr old. Tan. Got out of fence. Has 2 puppies at home and very missed. Got loose off Alberta St in Harrison. Border of Bellefonte.
---