Pet List
Looking for your lost pet, or has someone's pet found you?

Submit your lost or found animal to the KCWD/KOOL96.1 Pet Patrol.

Please provide a complete description of the animal. Please include any distinguishing features which may help identify the pet, along with a contact phone number. Pet Patrol submissions will be featured on-air as well as on the station websites (KCWD and KNWA).
---
MinPin Pug
Lost Minpin Pug lost around the Capps and Batavia Area. Black and Tan floppy ears. No collar. Scare behind the left ear $20.00 reward. If seen call 754-1901
---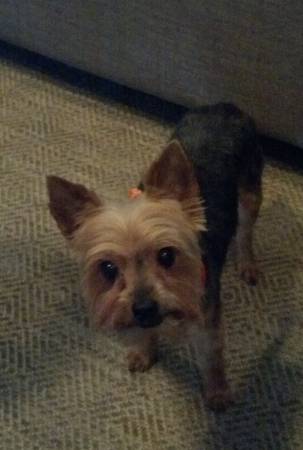 Hooper
REWARD for lost miniature male Yorkie, Last seen on 43 South January 23rd. Call or text 870-577-4798
---
Found/longhaired orange tabby cat with white bib on Hathcoat Road near Plumlee Crossing. Very friendly; obviously someone's pet. Call 870-741-4842
---
German sherpard
German Sherpard found in Bergman, call 870-577-3293.
---