Pet List
Looking for your lost pet, or has someone's pet found you?

Submit your lost or found animal to the KCWD/KOOL96.1 Pet Patrol.

Please provide a complete description of the animal. Please include any distinguishing features which may help identify the pet, along with a contact phone number. Pet Patrol submissions will be featured on-air as well as on the station websites (KCWD and KNWA).
---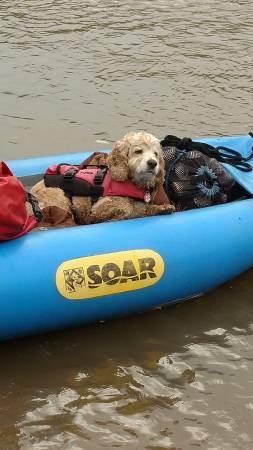 Buddy
A 10-year old tan, male cocker spaniel named Buddy went missing on a Buffalo National River float trip midday on Saturday, April 30th about 1 mile downstream of Mount Hersey. He was wearing a red lifejacket. Please call the owner Jim, if you pick up Buddy or have any information about him at 812-455-1851.
---
Lost Husky
My blonde female husky Sonya is still missing. She is wearing a collar but no tags. She will probably be limping on one of her rear legs. She and her companion Tasha dug out from under the fence at our home off South 7 and 206. Tasha has come home but Sonya is still missing. If you have seen her please call Deborah at 870-204-1005. We want her back.
---