Pet List
Looking for your lost pet, or has someone's pet found you?

Submit your lost or found animal to the KCWD/KOOL96.1 Pet Patrol.

Please provide a complete description of the animal. Please include any distinguishing features which may help identify the pet, along with a contact phone number. Pet Patrol submissions will be featured on-air as well as on the station websites (KCWD and KNWA).
---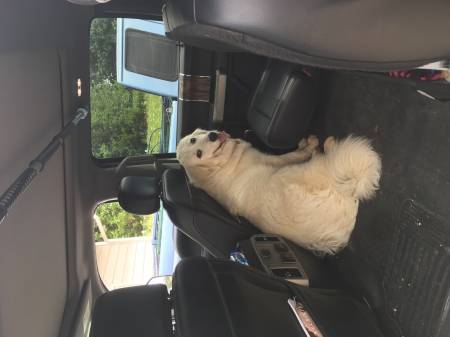 Shelby
White Great Pyrenees/ Anatolian Shepherd mix. Female, 10 months old, approximately 85 pounds. Has been spayed and has blue tattoo mark on belly. Her name is Shelby and went missing yesterday, July 19, between 5 am and 9 am from Borland Lane off Hwy 43 south of Harrison. Please call #832-712-9769.
---