Pet List
Looking for your lost pet, or has someone's pet found you?

Submit your lost or found animal to the KCWD/KOOL96.1 Pet Patrol.

Please provide a complete description of the animal. Please include any distinguishing features which may help identify the pet, along with a contact phone number. Pet Patrol submissions will be featured on-air as well as on the station websites (KCWD and KNWA).
---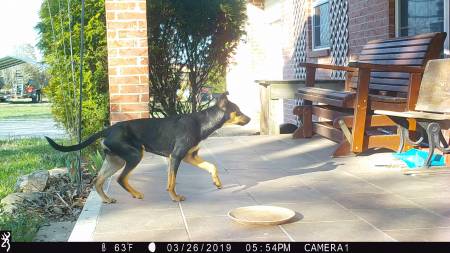 Don't Know
This dog showed up here about 1 week ago in S Lead Hill, off of Cedar Grove Road. He looks like a Miniature Pincher (?). Very skittish. Please call 870-365-6493 if you have lost this dog. He won't come to me. I have a picture from our game camera.
---