Branson Tickets
Branson Tickets
Enjoy the shows and attractions in nearby Branson and SAVE! KCWD/KOOL 96.1 is pleased to offer Branson Show Tickets and accommodations at a big discount. You may purchase these tickets at 600 South Pine Street in Harrison from 8am-5pm weekdays. Check...
Russ O'Neal and Drew our Intern
...
Fall Intern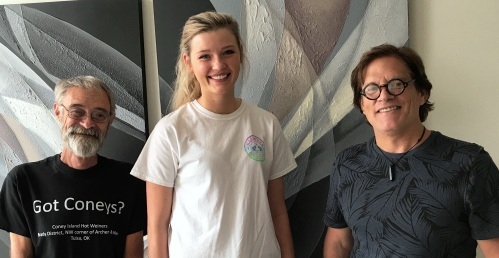 Our Fall Intern, Josie Harris, With Russ O'Neal and General Manager Roger Lowery ...